The Oaks was founded nearly 20 years ago by working parents whose children attended local schools, preschools and the Oaks clubs, so they understand how important it is to find good local childcare. Day-to-day management is handled by the office team based in Mortimer and by the club management staff working at school/community sites in Mortimer, Burghfield, and Silchester.
The Oaks is led by a small team of Directors who are focused on top-quality childcare provided by highly qualified and highly caring staff. We are always available to talk to anyone who would like to know more about The Oaks.
Being a Community Interest Company (CIC) means that we have protected our non-profit status and our commitment to serving and supporting the local community.
We are an equal opportunities employer, our culture actively includes people with a diverse range of skills, experience, and backgrounds and we are committed to providing access for a wide range of families who use our services.
Recent Feedback ...
A Big Oaks parent said:
"I'd like to take this opportunity to extend a huge thanks to all the staff. They have adapted amazingly well and kept the children having fun and feeling happy and safe all term (no mean feat in the current circumstances!)"
A Little Oaks parent said:
"Please find attached a little Christmas thank you gift for helping our son settle so well into breakfast/after-school club and helping with his transition to school life."
A Burghfield parent donated to our chosen Christmas charity and said:
"Thank you for your hard work this year, our son loves going to the after-school group."
And a Silchester parent said:
"Thank you so much to you all for your hard work this year in setting up and running the club at Silchester. It really has been a lifesaver as we were struggling to juggle work with the school pick-up at 3.15. My son really enjoys the club, sometimes he complains that we have picked him up too early!"
Children say:
"It's the best club ever!"
"I love all the staff."
"After School Club always know what to do if you are sad."
"They're awesome because they buy us new toys."
"There are lots of activities and the muffins!"
Serving the local community
Working with your Child:
We want your child to feel safe and happy at the Oaks and our staff are very experienced at working with children of all ages. We aim to make their time at the club as relaxing and fun as possible and will spend time getting to know them and what they enjoy doing. The clubs are well stocked with games, toys and play equipment and children have a say in how clubs are run.
Working with Parents:
We have a very close relationship with parents who can leave their children with us knowing they are safe, happy, and well cared for. We invite parent representation from each school and welcome all feedback and ideas on how the clubs can be improved. Our Playleaders, Clubs Manager, and Office Manager are always available to talk about any aspects of your child's care.
Working with Schools and Community:
We work closely with the schools in which our clubs operate, and invite representatives of school management to be Members of The Oaks. We employ local staff, use local suppliers wherever possible, invest substantially in training and development, and regularly host student volunteers for their Duke of Edinburgh awards. We take care to invest in the development of the clubs and our staff and each year we donate any surplus to the charitable organisations within the schools.
Graham Field
Graham Field joined Big Oaks as Playleader in 2009, and also works as a TA at the school. When he joined, Big Oaks was based in the school hall; now we have our own Oaks Building in the school grounds. Graham is usually found outside the building as he loves fresh air – whether it's dark or not!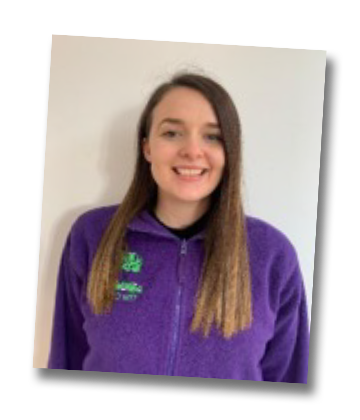 Lily Farmery
Lily Farmery joined The Oaks in 2010 and became Playleader at Burghfield Oaks when this club opened in January 2013.  She was also a TA at the school.
Since September 2021, Lily has been Preschool Manager at Mini Oaks
Jackie Rozentals
Jackie Rozentals is our Breakfast Lead at Early Big Oaks. She has been with us since 2015 loves the friendly, relaxed atmosphere at Breakfast Club, and loves a competitive game of 'Stop the Bus'! During lockdown Jackie started baking, and often delivers treats to her family!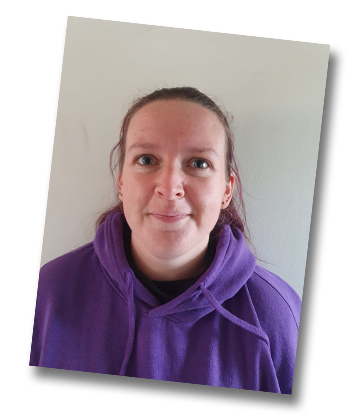 Katie Hubbard
Katie Hubbard has worked for The Oaks since 2018 and originally was based at Big Oaks, one of our busiest clubs.  Since Silchester Oaks opened in 2020, Katie has worked in Playworker, Deputy and Acting Playleader roles at both breakfast and after school clubs. Having risen to the challenge, she was appointed Playleader at Early Silchester Oaks and Silchester Oaks in January 2022. Katie loves welcoming the children each morning into the club, loves crafting and outdoor play, so we are looking forward to lots of creative and physical fun.  At home, Katie has numerous pets – dogs, birds, and horses to name but a few!! Between the animals and her two sons, Katie is a busy lady.
Debra Brown
Debra Brown joined The Oaks in 2018 and has worked as a Playworker, Playleader and also in our preschool, Mini Oaks. From January 2022, she will be leading our club in Aldermaston.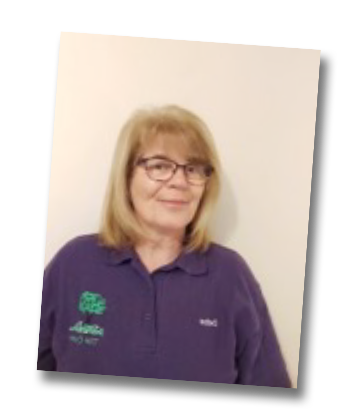 Debs Clarke
Debs Clarke joined The Oaks in September 2019, became our Little Oaks Playleader in December 2020, and now leads both breakfast and after-school clubs. She has many years of experience working with children and loves being outside with them, particularly in the sunshine.
Jess Bushnell
Jess Bushnell leads our breakfast club, Early Burghfield Oaks. Jess joined us in September 2020 having already worked with children for several years. Jess loves being outside and joining in with the children's games!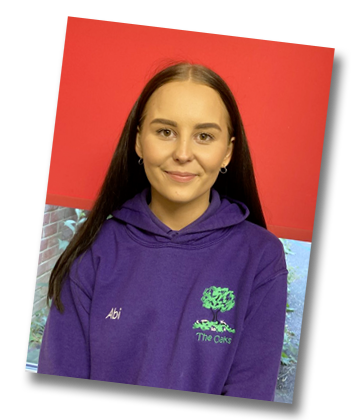 Abi Showering
Abi Showering joined The Oaks in September 2020 as a Playworker, and quickly took to working with children of all ages across all of our clubs.  She became Deputy Playleader at Early Little Oaks and Little Oaks in July 2021, and is in the final stages of her NVQ L3 qualification in Playwork. Abi enjoys ice skating once a week and spending time with her nieces and nephews. We're delighted to say Abi will be starting as Breakfast Leader at Early Aldermaston Oaks in January 2021.
Liza Severnini
Liza Severnini joined The Oaks in September 2021 as Play Leader for Burghfield Oaks After School Club. She has a huge number of years of experience in childcare, working in local Nurseries and Preschools, so she found the challenge of joining the Oaks with older children a welcome experience. She's enjoying building positive relationships with the children and her team. Liza is Forest School trained and encourages outdoor play whenever the weather allows. At home, Liza enjoys walking her two dogs Marley & Willow. Spending quality time with her large family is what's most important to Liza.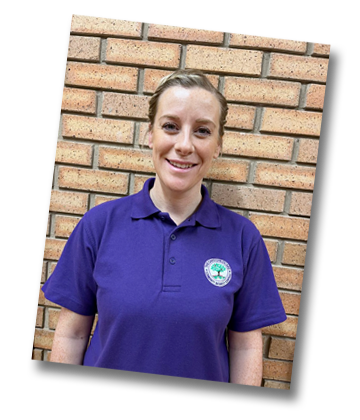 Natalie Denning
Natalie Denning joined our Mini Oaks preschool as Deputy Preschool Manager in January 2021.  She qualified as a Primary school teacher in 2006 and has since worked at many local infant and primary schools in Basingstoke.  Most of her experience is in the Early Years Foundation Stage, teaching reception year children.  She has been a reception year manager and part of the senior leadership team in school.  Her strengths are in Physical Education as these formed part of her degree.  She has also led Art and Design, ICT and Science in schools.
Natalie has two young boys aged 8 and 3, so an active family life sees her watching swimming and football.  She enjoys running, yoga and meditation and has really enjoyed teaching mindfulness in schools.
Alice Walter
Alice Walter joined The Oaks in May 2022 as a Deputy Playleader and Playworker at Big Oaks. She will be starting up and running our holiday club from August 2022 at the Big Oaks in Mortimer St Mary's. Alice believes children (and adults) benefit from being outdoors in all weathers so she can often be found in her waterproofs and wellies jumping in muddy puddles with the children!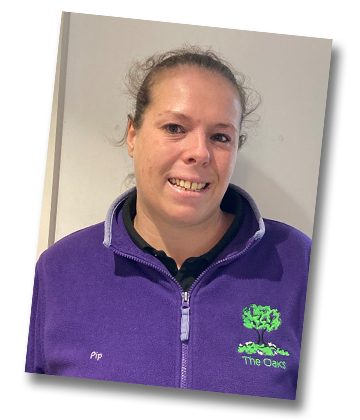 Pip Mahoney
Pip joined Burghfield Oaks in 2018 as a Playworker and was promoted to Deputy in 2022.  She has really enjoyed getting to know the children at Burghfield and feels lucky to work with a wonderful group of children.  They love a good competitive game of Uno and so does Pip.  Pip really enjoys cooking and during the day Pip is the school cook at Burghfield.  In the holidays, she loves camping with her family and dog and their favourite place is Weymouth.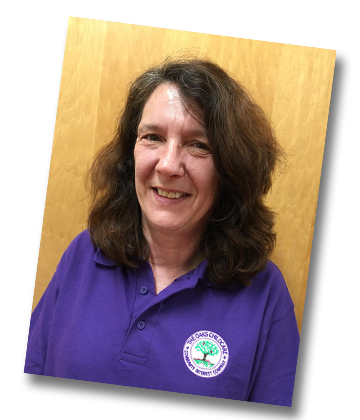 Natalie Coles
Natalie joined Mini Oaks in June 2022 after 15 years as a preschool manager at another setting. She has many years' experience in working with children from babies to Reception year, and is qualified to level 3 in childcare and education. She is an avid reader and likes to share her love of books with the children. Natalie is also a very keen baker and cake decorator, and believes you are never too young to bake a cake!
Jo Nash
Office Administrator
Joanna Joined the Oaks team in January 2022. Before joining the Oaks Joanna was a playworker and administrator for a previous childcare provider at Aldermaston School. Outside of the office Joanna is kept busy with her Son and two very lazy pugs.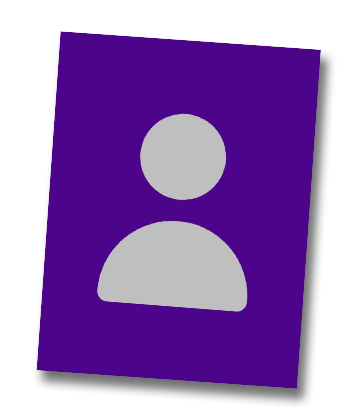 Naomi Verster
Finance Manager
Naomi joined the Oaks in 2014 as the Club Treasurer. She handles all the financial records and exciting things like budgets, forecasts, and cashflows as the current Finance Manager. She is sad to be on her final term as a Mortimer St Mary's parent but happy to still continue being involved in the schools and related community through The Oaks.
Bella Mehta
Strategy and Community Director and Chair of Directors
Bella became part of The Oaks after her first child started school, and the clubs were essential to her family for many years. She became a parent volunteer back when The Oaks was a club run by a committee. Her (now teenage) children have many happy memories of The Oaks, and one has returned as a volunteer, helping in the office and in the clubs.
From the 'inside' she saw how much work went into running the clubs, and how Playwork and childcare were recognised as the skilled and essential professions they are. She has greatly enjoyed seeing The Oaks, children and staff grow, change and thrive over many years. She led the transition to a Community Interest Company in 2015, protecting the not-for-profit status and the future of the Oaks as an asset for the community.
Bella is our Strategy and Community Director, and the Chair of the Director Group.
Graham Viles
Finance Director
Graham joined The Oaks in July 2021. Prior to joining us, he had been part of the sale of a highly successful business to a large US consultancy.
Graham is a Qualified Accountant and, having worked in finance for a long time, was keen to give something back to the community.
He is married with two daughters and loves all sport but is a massive fan of football and in particular Chelsea.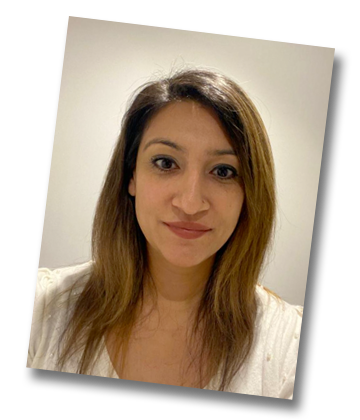 Prubie Payne-Sahota
Risk and Regulation Director
Prubie has recently joined The Oaks in November 2021 and brings over 15 years of experience and expertise in education, having held numerous senior leader positions, culminating with being the Head of an outstanding Primary School, and is a veteran of 5 successful Ofsted visits.
She is the founder and owner of a successful educational services business, as well as being the Chair of Governors at a local primary school and sits on several committees, including safeguarding and risk.  She is married with two children and is a keen supporter of England rugby.